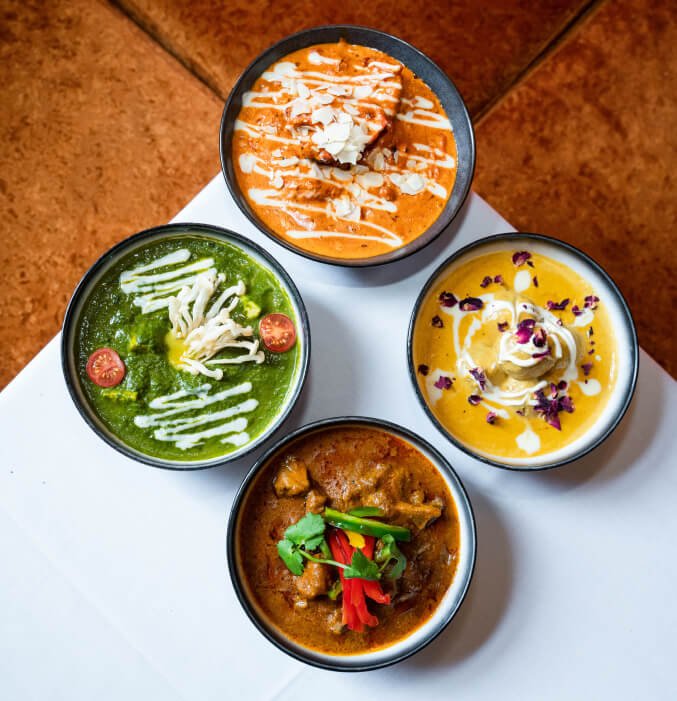 Celebrate New Year's Eve with 
authentic Indian flavours!
We've curated an exclusive four-course set menu
that's sure to delight your taste buds and make
your celebration truly special.
Our menu includes a variety of authentic Indian
dishes, with both vegetarian and non-vegetarian
options to ensure there's something delightful
for everyone.
No preset seating sessions
Book your spot anytime between 5:00 PM and 10:00 PM
Last booking accepted at 9:30 PM
Book your table now and let Gaylord be the perfect 
backdrop for your New Year's Eve celebrations.
T&C's Apply
Reservations are required
No cancellation fees if done 24hrs prior
$10 fee per guest applies for same-day cancellations
Children under five are free
No split bills